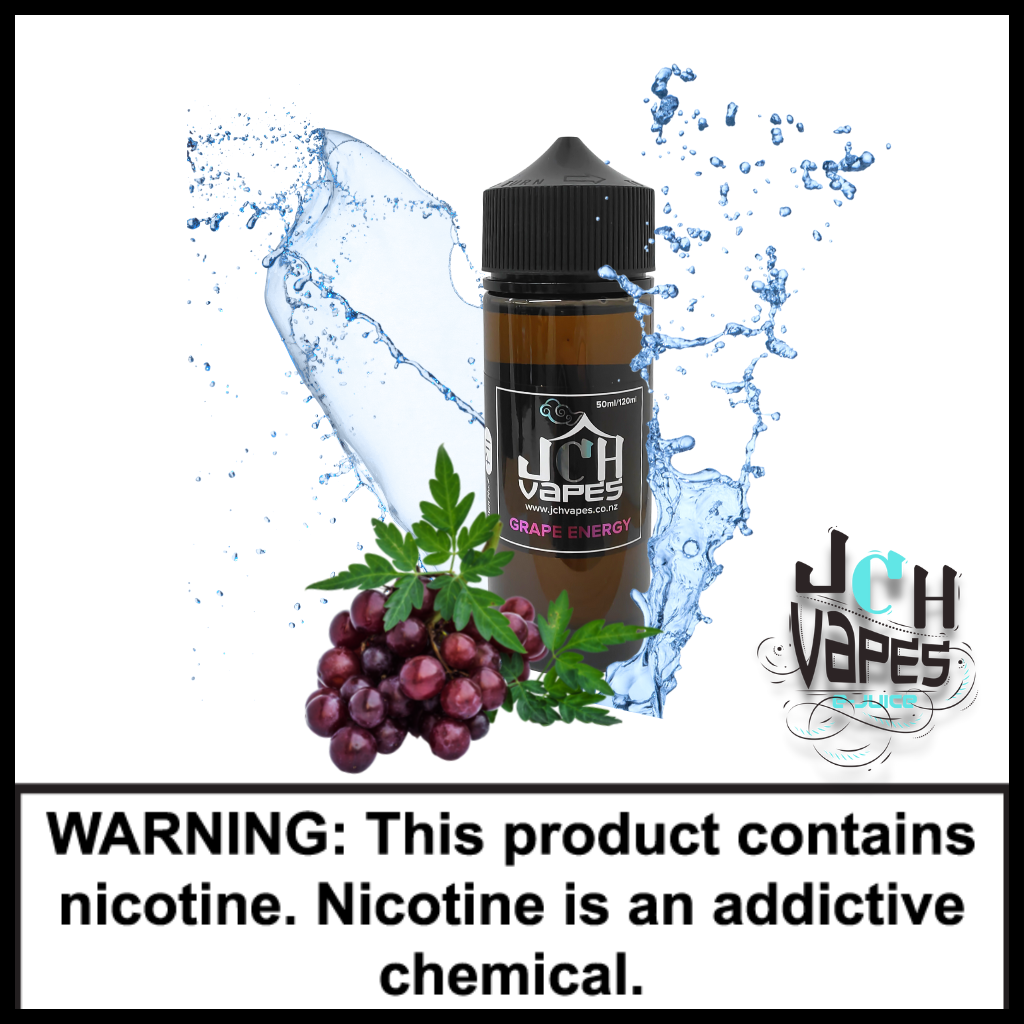 JCH Vapes | Grape Energy
JCH VAPES
Regular price $25.00 Sale
GRAPE ENERGY
Start your day with a kick of grape and a burst of energy! it's sweet yet tangy and full of flavour what's not to love!!
We strive to provide an exclusively crafted premium 70/30 e-juice to perfection! Made right here in Hokitika, New Zealand by our very own mixologist. From smooth and creamy flavours to crisp and refreshing ones, The JCH Vapes e-juice range is sure to have your perfect flavour!
Check out our bundle deals available
Made in New Zealand
VG/PG: 70%/30%
Material: 60mL or120ml Gorilla Bottle
Cap: Child-Resistant Cap w/Nozzle
Ingredients: Contains Nicotine, PG/VG, Natural and Artificial ingredients.